---
The Brothers of The Montclair State University Colony ("Sons Of Darkness") welcome you to "Our Darkside". The time has come to repledge our soul to the Brown and Gold. Have no fear of the darkness, because when in darkness, there will always shine a bright light.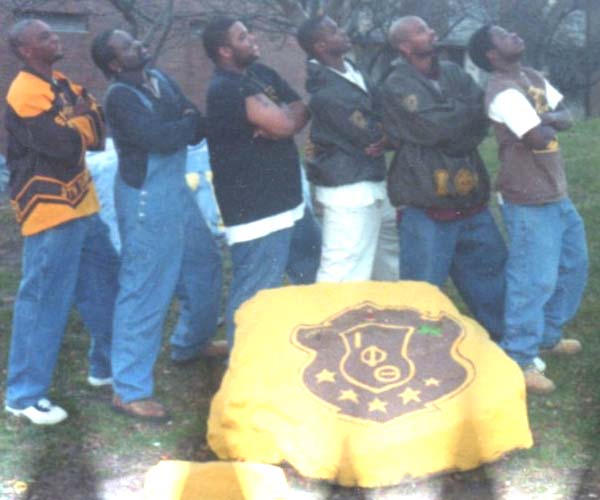 While we are proud of our past, we are enthusiastic about our future. As we move forward toward the millenium, we shall maintain our pursuit of excellence as we continue to Build a Tradition! To all of you, we extend the warmest of welcomes!
---
Please select any of the topics, listed on the right side of the table, to learn more about Iota Phi Theta and the Montclair State University Colony, here at MSU.
---
The Montclair State University Colony page is designed and maintained by:



For more information about Five Star, please contact us at:
nguyen@pegasus.montclair.edu or browmw@alpha.montclair.edu.