---
BACKGROUND
IOTA PHI THETA has always believed that it is in the best interests of Historically Black Greek-letter organizations to work collectively toward common purposes whenever possible. To that end, Iota Phi Theta has made numerous inquiries over the past 20 years regarding jioning the NPHC.
---
RECENT DEVELOPMENTS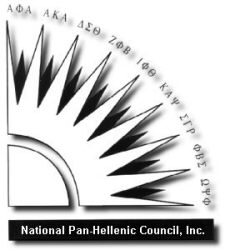 At it's National Convention in 1993, the NPHC adopted a constitutional amendment which provided for expansion. Subsequently, an expansion committee developed criteria for potential new member organizations and a procedure by which they might apply.
Upon receiving the criteria and procedure, Iota Phi Theta submitted a formal application to the NPHC expansion committee. This application was carefully reviewed by the committee and was delivered to the NPHC Executive Board for determination.
After careful consideration and deliberation, Iota Phi Theta's membership application was approved unanimously and effective November 12, 1996, Iota Phi Theta was accepted as a full member of the National Pan-Hellenic Council with all rights, privileges, and responsibilities thereto.
Iota Phi Theta salutes the collective and individual accomplishments of its fellow National Pan-Hellenic Council organizations. The Fraternity recognizes the fact that the Black Greek community exists today as a direct result of the efforts and achievements of those organizations that have come before us.
We understand the tremendous responsibility to which we have been entrusted and shall always endeavor to uphold the legacy, traditions, and aims of the National Pan-Hellenic Council!
---
[ Main Page | Historical Overview | Organizational Leadership and Structure | MSU Colony Scrapbook | Our Service Initiatives | Iota Phi Theta Joins the NPHC | Other Links ]
---